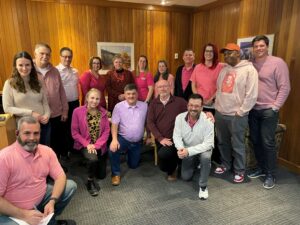 Pink Shirt Day is proof that one small act of kindness can have a big impact.
On Wednesday, February 22, Nicholson & Cates wore pink to show our unity against bullying and to make a commitment to each other to get educated about identifying and eradicating it.
Together let's put a stop to bullying and promote a culture of kindness, consideration, inclusion and respect for one another.
Check out these resources to learn more, and to support organizations making a difference in our communities!
Follow us on LinkedIn for current news and to connect with us